Indian Tulwar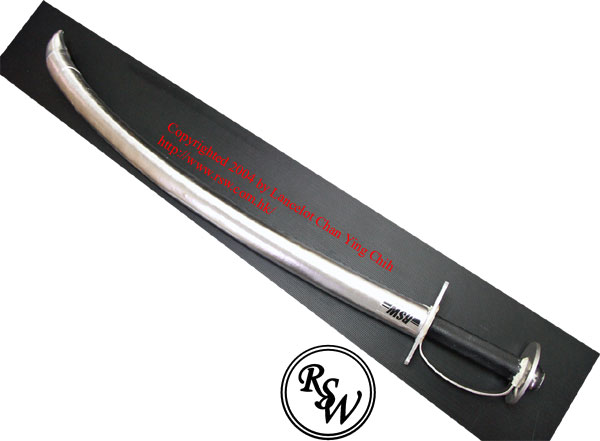 Price: 1075 HKD / 150.5 USD (with flexible tip)
Sold: 15
When talking about middle east swords, many people would come up with a picture where an exotic horseman was wielding a long, highly curved sword on the horseback, charging at his opponents to behead them. In fact, such curved swords did not seem to be popular before 15th century and many antiques that were found were dated between 18th to 19th century. What set Tulwar aparts from the other middle east curved swords was its hilt design that it always features a disc pommel.
Indian Tulwar were often made by Wootz (the true Damascus steel) or European imported steel. They were generally light and forward balanced to allow a quick yet powerful cut to be delivered. The complex hilt design protected the hand even from the under cut. The sword could be used with a shield, or in a pair.
Specifications (slight variance occurs due to the nature of handmade)
Overall Length: 39.25"
Blade Length: 33"
Weight: 1 lbs 15 oz
Center of gravity: 8" from the guard
We'll repair the battle damage of your blade for 415 HKD. If you want the guard renewed also, it would be 415 HKD. The repair service excludes broken core.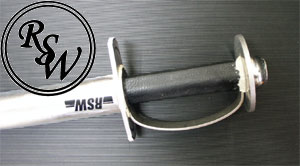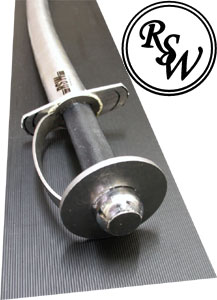 The hilt of Tulwar features a disc pommel, a knuckle bar and a short cross guard that provides the weapon wielding hand a very strong protection from all angles.
The guard will be padded with foam for free by default. Shown below is an example of foam padding: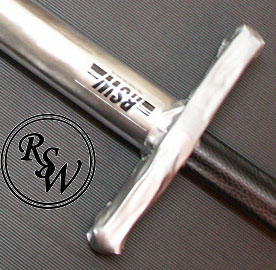 Or padded with rubber with the cost 40HKD / 5.28 USD. It is more attractive and durable than the foam padding. Shown below is the examples of rubber padding.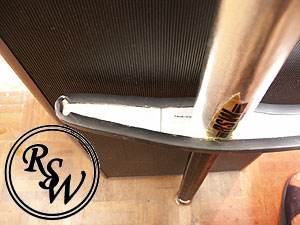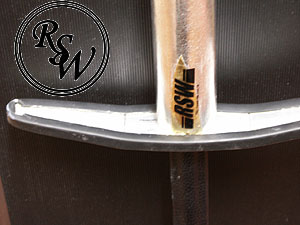 You may learn the historical swordsmanship for Tulwar from Internation Gatka Federation. Click on the picture below will forward you there.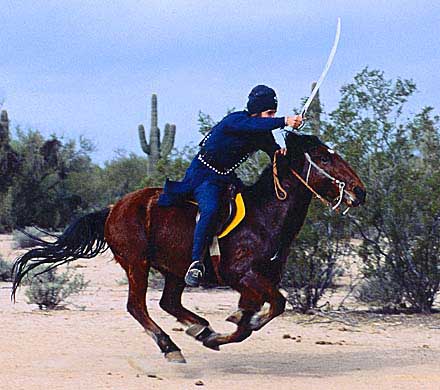 Sanatan Sikh Shastar Vidiya There are more information on this site with a strong emphasis on realism. There are content of real sword test cutting and real sword duel public challenge inside.
Beginner Grade
Overall Length: 39.25"
Blade Length: 33"
Price: 450 HKD / 63 USD
| | | | | | | | | | |
| --- | --- | --- | --- | --- | --- | --- | --- | --- | --- |
| | Real Weapon Shape | Real Weapon Size | Real Weapon Weight | Real Weapon Balance | Full Contact Full Body Targeting Safety* | Historical Accurate Techniques** | Endurance > 100 duels* | Blade with Discernible Edge(s) and Flat | Non-Cylindrical Grip |
| master grade | | | | | | | | | |
| Beginner Grade | | | | | | | | | |
* Measured under the circumstance where only helmets with face mask were worn, sparring with full speed.
** Includes but not limited to parry, block, slide, bind and wind.
For international order, we accept payment through PayPal. Please email for details.
Disclaimer: By placing an order, the buyer represents that the products ordered will be used in a lawful manner. Lancelot Chan Ying Chih will not be held liable for the misuse of any product purchased from us or any of our distributors & dealers. You agree to indemnify and hold harmless either the company, its owners, investors, board members, and staff against any and all claims, demands, actions, or proceedings, resulting in injury, death or damages, losses, and/or liabilities, costs and expenses, including attorney fees, relating to or arising out of any claim asserted by you against the aforementioned companies.